Hindu Teachings
On Celibacy/Brahmacharya

Saint Augustine:
"For my will was perverse and lust had grown in it, and when I gave into lust, habit was born, and when I did not resist the habit it became necessity."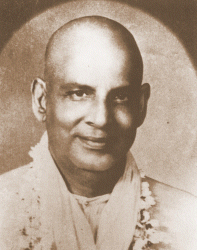 Swami Shivananda

Yogananda:
"To be enslaved by sex is to lose...everything that man needs to be happy."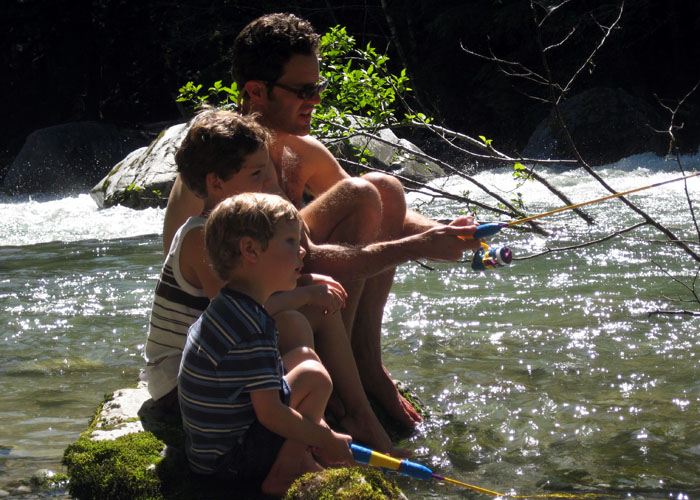 "With the austerity of brahmacharya
the king protects his kingdom."
-- The Vedas --



From: Ned
To: Julian Lee
Date: 10-18-2014


I was sad to hear that you would be phasing yourself out of celibacy.info. Will you still be teaching and initiating? I visit that site and the Yoga Sutras site several times a week.
...I have done a lot of searching in my lifetime when it comes to religion, philosophy, and God in general. The path you have presented is what feels closest to home for me.

Thank you, Ned


Hello Ned:

It's really just the basics, maybe better articulated than in the morass of religious ideas and texts, that surging sea of confusing ideas. Austerities, a bit of faith and bhakti (which touches on the guru principle), effort at continence, meditation- technique. It's really very simple. But few go towards these things with vigor, faith, and expectation. I will of course give meditation instruction and initiation to fellows who believe in brahmacharya and sincerely and insistently ask. Don't be sad. That is good to hear that you are aware of YogaSutras.com. I will be continuing to add to the commentary.

Julian Lee



A Scientific Treatise
on the Value of Continence
Dr. R.W. Bernard
From: Charles <///@mail.com>
Subject: A question
To: letters@celibacy.info

Great site, and great videos (I have given up porn and sexual defilement and have been free of it for 3 weeks - your stuff has greatly strengthened my willpower tonight). One question, however: you say that "the world" is personal and simply a manifestation of one's person, and that sexual sin is the reason for the pollution and degeneracy in the world. If I sought to find this teaching elsewhere, where could I? I'm not a naive materialist, but I do find the claim that ecology is affected by sexuality to be a little strange (although I will note that I recall an Iranian cleric saying that promiscuous women cause earthquakes). Anyways, I love the site. It's good to see spiritual people of a pro-White & semitically- aware bent out there.

Charles


Answer to Charles --

The exterior experienced world hangs on your body. The body projects the world. Further, all "others" in it are just your projections; yourself. Thus distress, stripping, or impoverishment to the body will create distress, stripping and impoverishment exteriorly. And there is no more primal way to rob and impoverish the body than to eject the male creative material which is pure Intelligence and pure virtue. It is also the greatest possible disturbance to the prana in yogic terms; the extreme opposite of beneficial pranayama. If you bang a movie projector with a hammer or stick (while it projects a movie) the movie shakes and jerks about, right? It's that simple. Your body projects the world. Devastation of your body by incontinence produces a seen world- movie of disturbance and devastation. So one then manifests pollution, wars, overpopulation, racial destruction, immorality, perversion, loss of species, etc. in his external. This along with very stressful personal problems!
Continued upper right
Continued from below left



Only males who discharge their life essence into a good woman/wife with happy anticipation of children get a softening, a mitigation of that loss and of that seen external destruction.Truly, those who masturbate or otherwise abuse the creative essence in their bodies will soon experience dire personal developments as well as newly negative world conditions heard about in the news etc. How soon? Usually seen in the first 48 hours after. Try it and see. Find out what the world is: Your own projection from your body. This knowledge is the cornerstone of yoga for men and of enlightenment.

The reason you have not encountered this teaching elsewhere is because there are very few bodies of teachings as great as this body of teachings, and very few movements an great as this movement, and very few true celibates even among religious leaders -- such as to penetrate the mysteries of life. This teaching is new. This is the greatest and most influential teaching in all of our recorded history and since long before the last Ice Age. And also a true teaching. Thus it's natural you would be amazed by it. But simply
try it and see.
You

will see

it. Then you will thank me the more. You control and effect the destruction or upgrade of the exterior world. The "fall from the garden" (seen active degradation of the experienced outer world) is direct mechanical result of sexual discharge and it continues, getting worse, for the masturbator or sexual sinner or abuser of the creative substance. This is unavoidable reality. As soon as you see it once you will continue to see it clearly. Then it will become your protection and sure path marker leading out out of the dire mountain wilderness of your self-created samsara. What does this mean for women? I can't say. Maybe that she is innately in total attunement with the male, part of his root, thus experiences the same thing? Just as a devoted, attuned Shakti-wife attains the merit and siddhis of her husband's Shiva-austerities? Ponder that.

Julian Lee

P.S. Please notice the quote from the Vedas to in the left, purple column. See now? It's simple. The first law of "the Garden." I recommend that you hemorrhage no more than once monthly and that it go into your wife, with prospect of children accepted. This is the only sort of sex that the Universe approves of. This is a very old idea. Meanwhile, for serious meditation and yogic development -- the more continent the better.