The Proofs of Religion:
What We Have to Experience And Teach
The proofs of religion are
bliss, world-upgrade, and siddhi.
When a man gets
bliss
from anything, he knows God exists because our scriptures define God as bliss. Then when he gets the higher grade of causeless bliss from continence, meditation, bhakti, and the thought of God -- he has the prime proof of religion.
World-upgrade
is seeing one's exterior experienced world improve including one's personal chart-registered phenomena -- without any astrological explanation or cause. It is getting off the chart, the state of grace, the return of the Garden. It is coming to manifest the "Kingdom of Heaven" here on earth through self-purification. This comes from continence, stilling of the mind, pranayama, kumbhak, fasting, positive thought, beseeching God, bhakti, samadhi, and purification. It is coming to manifest the "Kingdom of Heaven" here on earth through self-purification. It is not easy, but the work of lifetimes. Astrology can show the difference between good karma and grace.
Siddhi
is when you get things you want, answers to prayers, and the widely varied divine evidences and signs that come to the man of Faith, brahmachari, and God-lover. Megha-siddhi is already occurring with the development of item 2. Items 2 and 3 are not easy, but they are the path of happiness for men and women, because the karma as seen in your astrological chart is problematic and cruel. There is no happiness in "good karma" of this world related to transits of Jupiter etc., but only in purification, the state of Grace and divine companionship. Remember how nightly in the state of dreams you have great bliss, great aliveness, and full satisfaction even though the world no longer exists. We can learn to emit more of the light and grace of the higher dream states and non-dreaming states into the body-world now, which results in more satvic exterior manifestations. This is one of the goals of austerities and meditation.
The dualistic nature of karma -- its up/down, good/bad, and transitory features -- make it unsatisfactory enough. But karma gets immediately negative, disturbed, and dire for a man through incontinence. Whatever teacher fails to point this out to men is failing men.
"Without these thoughts and ideas the people suffer greatly and will suffer greatly whenever their karma turns against them. Without this understanding the people become desperate, discouraged, and trapped when their karma is unpleasant. Thus these ideas should be taught by our Brotherhood."
-- Julian Lee --
Feb. 25, 2013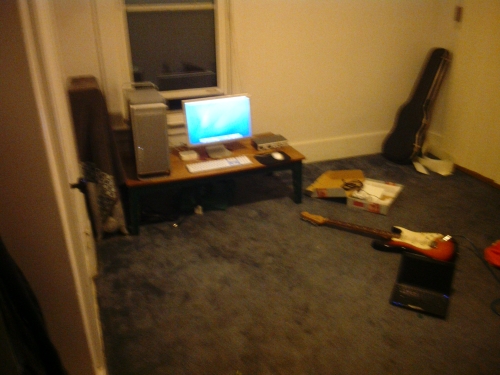 Level 1
Brotherhood of The Sacred Word